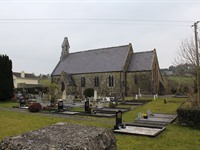 The population of Ireland today is approximately 4.6 million people, but there are over 100 million people worldwide sharing Irish roots and ancestry. West Cork welcomes many visitors each year from all over the world as they research their Irish family history and retrace the steps of their ancestors.
Surnames such as Bateman, Beamish, Bennett, Bryan, Buttimer, Chambers, Connell, Coppithorne, Cronin, Crowley, Daly, Deane, Donovan, Draper, Dukelow, Gosnell, Gillman, Hosford, Jennings, Kingston, Jennings, McCarthy, Murphy, Mahony, O'Leary, O'Driscoll, O'Shea, O'Sullivan, Salter, Sweetnam, Wood and Wolfe are all deeply rooted in West Cork.
Whether you have a complete family tree already prepared or just have an idea that your family originated in County Cork, why not come and walk in the steps of your ancestors and see and experience where and how they lived. We would love to share our local knowledge with you and our local genealogist can help you with your research either before you arrive or while you visit us.
A small bit of preparation and research in advance of your visit will generate a more rewarding trip. Here are a few tips to consider before you travel.
If you have already researched your family history and would like help to explore the places where they came from, please let us know in advance and we can do our best to facilitate this.
If you need assistance in tracing you ancestors, you can contact our local professional genealogist Eunice Jeffers by email at jeffersgenealgy@gmail.com or find her at jeffersgenealogy.wordpress.com.
Eunice can carry out personal research or advise you on how best to search for your Cork connections.